Bar & Restaurant Downtown
Kitchen Hours
Monday - Thursday
11am - 10pm

Friday
11am - Midnight

Saturday
10am - Midnight

Sunday
11am - 10pm
Bar Hours
Monday - Friday
11am - 2am

Saturday
10am - 2am

Sunday
9am - 2am
Breakfast Hours
Tuesday - Saturday
7am - 10am
**Carryout Only**

Sunday
9am - 11am
Now Open for Breakfast
Try one of our delicious Breakfast Flatbread pizzas. Available for Take-Out or Curbside Pickup Monday - Friday 7am - 10am. Preorders Welcome!
Order Now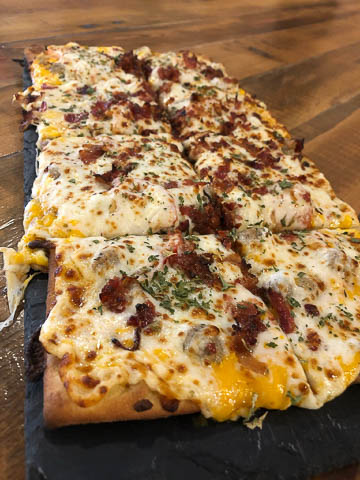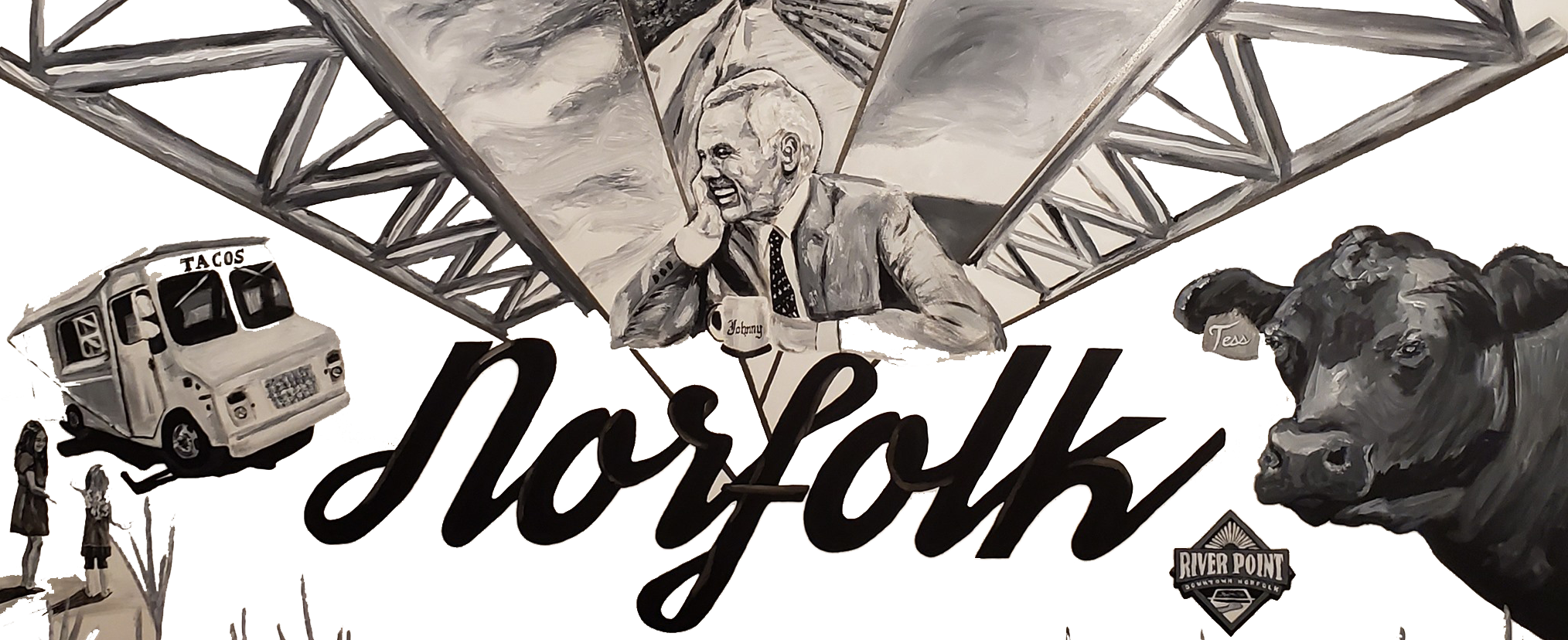 About Us
Once the historic Elkhorn Hotel, this 100-year-old building has been restored, bringing back entertainment & dining to Downtown Norfolk, Nebraska. With construction taking a little over a year, we were able to pay close attention to detail, recapturing the original, beautiful brick walls. We also added two large garage doors - opening up the building to the patio areas right on Norfolk Avenue. We want to contribute to our community by bringing life back to the heart of downtown and providing a fun & relaxing environment for everyone. Stop down to grab a drink, check out our menu and enjoy the excellent service that we provide!
Tap Beer
30 different beers on tap (mostly Nebraska beers)
Dine In
Relaxing, casual environment, patio seating & live entertainment
Take-Out
Order Takeout Today
Chose DT&T during a quick trip to Norfolk and was NOT disappointed! On the contrary I could not have been more pleased! Beer selection is currently smaller than usual due to upcoming Oktoberfest festivities but that is not to say it was lacking in any way-far from actually. Additionally, their cocktail menu is fairly high end (and delicious!) and their liquor selection spans the spectrum. I did not order food myself but everything coming out of the kitchen looked & smelled AMAZING! The place was extremely clean and the atmosphere was on point! The most enjoyable part of my visit however was interacting with the staff. They made a fantastic team that went out of their way collectively to ensure my visit was aces and they NAILED it! Seriously, 10/10 and I will visit again!
Our favorite place in town
Amazing staff and food!!!
Great atmosphere and live music!
The food and local beer was great! AC works awesome but the man candy behind the bar is what makes this place a 6 FOR SURE. Be careful when ordering from Matt, don't look directly into his eyes otherwise you'll leave heartbroken. Would Definitely visit again!
Great atmosphere, customer service, food and prices! One of our favorite date night spots.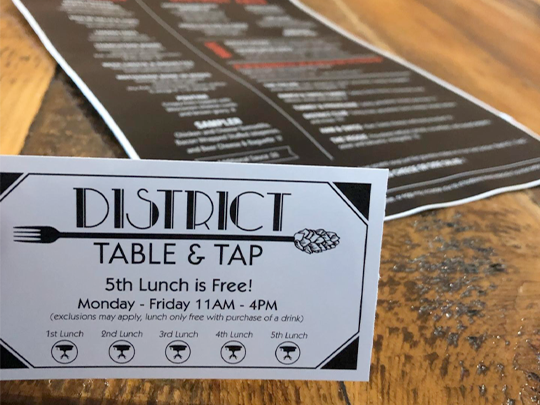 Punch Card Lunch Special
5th Lunch is Free!
friendly & familiar faces
Born in Norfolk, NE
Norfolk Catholic High School
15+ Years in the Service Industry
Previously General Manager of Big Red Restaurant & Sports Bar in Norfolk
Born in Norfolk, NE
Pierce High School
10+ Years in the Service Industry
Previously Assistant Manager and Bar Manager of Big Red Restaurant & Sports Bar in Norfolk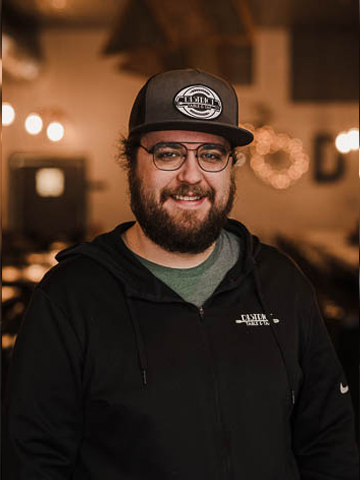 Born in Omaha, NE
Norfolk High School
10+ Years in the Service Industry
Born in McCook, NE
McCook High School
20+ Years in the Service Industry
Moved to Norfolk From Omaha to work at District Table & Tap
Born in Auburn, NE
Lutheran High Northeast High School
15+ Years in the Service Industry
Call 402-992-0978 for tickets to Steve Hytner & Kevin Farley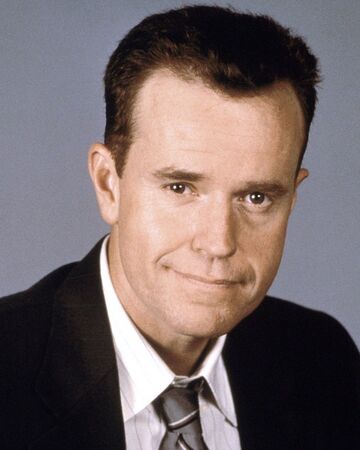 Steve Hytner is a comedian and actor. He is perhaps best known for his role as Kenny Bania on the NBC series Seinfeld. His comedy Hytner appeared as a regular in The 100 Lives of Black Jack Savage, Hardball, and Working, in several episodes of Roswell, and also in occasional episodes of CSI: Crime Scene Investigation, Friends, The King of Queens, Two and a Half Men, Dharma & Greg, The X-Files, Lois & Clark: The New Adventures of Superman, That's So Raven, George Lopez, The Bill Engvall Show,The Jeff Foxworthy Show as Craig Lesko, and Mike & Molly. He portrays Ty Parsec in two episodes of The Adventures of Buzz Lightyear of Star Command (2000). His comedy tour is in high demand in the corporate world. Clients as diverse as Microsoft to Goldman Sachs have had Steve perform. Steve's stand up comedy is funny, engaging, and corporate clean. Steve's motto is if we can't laugh at ourselves we just need to stare harder at the mirror!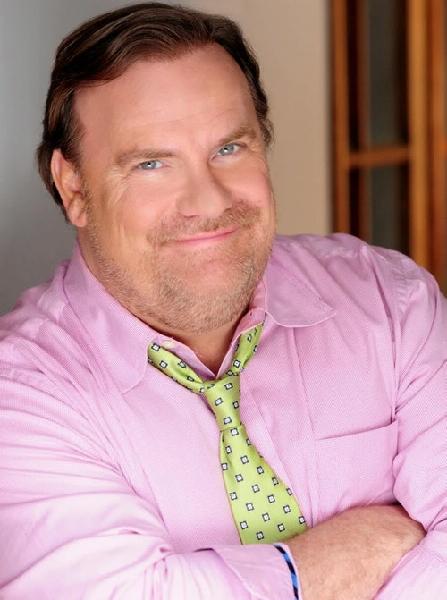 KEVIN FARLEY (comedian, actor, writer )
Born in Madison, Wisconsin, Kevin Farley studied at the famous Second City in Chicago. It wasn't long after that he appeared in films such as Black Sheep (with his brother Chris Farley) and The Waterboy with AdamSandler. Soon after, Farley landed a starring role as "Doug Linus" on MTV's sitcom 2gether where he was met
with rave reviews.
Farley then went on to star with top billing in the feature films An American Carol and White Knight. Other films to his credits are Crowning Jules, Frat Pack, and Joe Dirt 2.
Presently he's the Netflix TV series is F is for Family where he's the voice of numerous characters. Farley's TV guest appearances have been on Hawaii Five-O, Curb Your Enthusiasm, Rules of Engagement, The Neighbors, Just Shoot Me, United States of Tara, It's Always Sunny in Philadelphia and historical characters on Comedy Central's Drunk History, and was a regular on CMT's Still The King TV series.
Farley moved behind the camera as co-writer and co-director of Hollywood & Wine, which takes an irreverent look at an actress struggling in Hollywood. In addition, Farley directed the comedy Paranormal Movie. The film pokes fun of the "found footage" horror, sub-genre popular with movie goers today.
To his credit and met with high praise in all the national reviews, Farley Co-Executive Produced the heartwarming "I Am Chris Farley" - the first feature-length official biographical documentary about his brother Chris - the late comedy legend.
When Farley is not writing screenplays, or on set filming, he regularly embraces the stage in stand-up comedy.
Farley usually appears as the Headline Act nation-wide in clubs such as The Laugh Factory, The Comedy Store, and The Improv, but he has also opened for David Spade, Chris Rock, Norm MacDonald, Jeff Ross, Todd Glass, Kevin Nealon and Jeff Richards. Along the lines of stand-up comedy, Farley starred in a New York
musical about comedians called; HA! The Musical.
Farley has hosted many live shows, and has been a featured guest on The Today Show, The View, Extra, Good Morning America and countless radio shows as well as many local TV Talk shows.
Farley resides in Manhattan, NY. He is involved with the non-profit organization The American Irish Fund. Kevin Farley has truly established himself as comedic presence both on the big screen and off. Multi-tasking as a comedian, actor, writer, seems easy for Farley because he does it all, with a fabulous sense of humor.
www.KevinFarleyOfficial.com